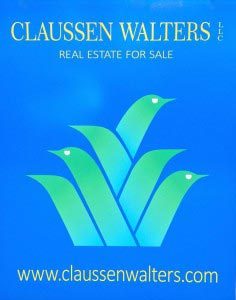 BARBARA CLAUSSEN | TONY WALTERS
We're the real people behind the pretty signs!
We are uncompromising in our pursuit of excellence and dedication to our clients. We'll work together with you in managing the marketing of your property or helping to locate a sweet spot to carry out your lives and find as much happiness in Polk County, NC as we did. We are a husband and wife real estate team that is working together successfully for over 20 years. Tryon, Columbus, Landrum and Saluda are the prettiest little towns with the nicest, animal loving people. For horse enthusiasts there are several riding trail systems that are unique and one of a kind in North America: CETA, FETA, NPA and several smaller organizations provide groomed trails for landowners and people living in the area for a small fee each year. Having lived in three countries and having had the exposure to different cultures and areas, Polk County is the best place in the world. From small cabins in the woods with a waterfall next to it, to large horse farms and estates: you can find properties in every price range. If you are looking for an investment property to gain from the impact that the Tryon International Equestrian Center will have over time or the World Equestrian Games in 2018, we are the realtors to talk to. Having renovated and resold many houses and developed land holdings for clients, we have a vision for the future and lots of experience. There is no property too small or too large for us. Please call us and we are happy to meet you over a cup of coffee to discuss your needs and ideas.
We are the "REAL PEOPLE" behind the pretty sign!
Experience the Foothill Lifestyle
Tryon, Saluda, Columbus and Landrum are a wonderful mix of small towns in the Carolina Foothills!