BARBARA CLAUSSEN | TONY WALTERS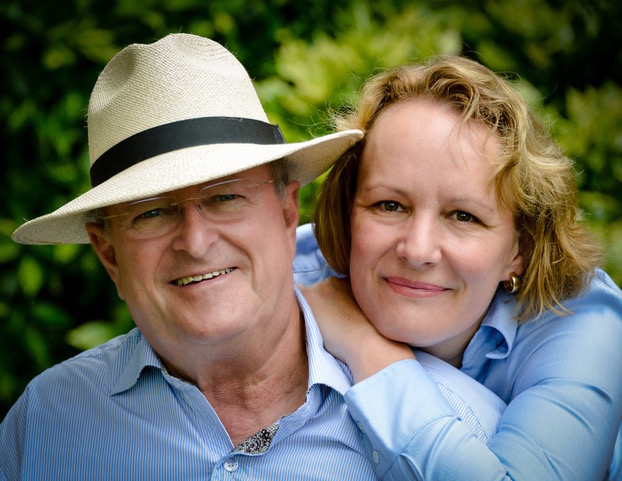 We are a husband and wife real estate team that have been working together successfully for over 20 years. We are uncompromising in our pursuit of excellence and dedication to our clients. We will work together with you in managing the marketing of your property or helping to locate a sweet spot to carry out your lives and find as much happiness in Polk County, NC as we did.
Tryon, Columbus, Landrum and Campobello are the prettiest little towns in and around Polk County, NC with the nicest, animal loving people. For horse enthusiasts there are several riding trail systems that are unique and one of a kind in North America: CETA, FETA, NPA and several smaller organizations provide groomed trails for landowners and people living in the area for a small fee each year.
Having lived in three countries and having experienced many different cultures and areas, Polk County, NC truly is the best place in the world. From small cabins in the woods with a waterfall next to it, to large horse farms and estates; you can find properties in every price range. If you are looking for an investment property to gain from the impact that the Tryon International Equestrian Center will have over time, we are the realtors to talk to. Having renovated and resold many houses and developed land holdings for clients, we have a vision for the future and lots of experience. There is no property too small or too large for us. Please call us and we are happy to meet you over a cup of coffee to discuss your needs and ideas.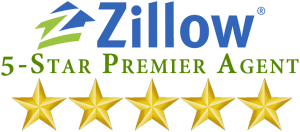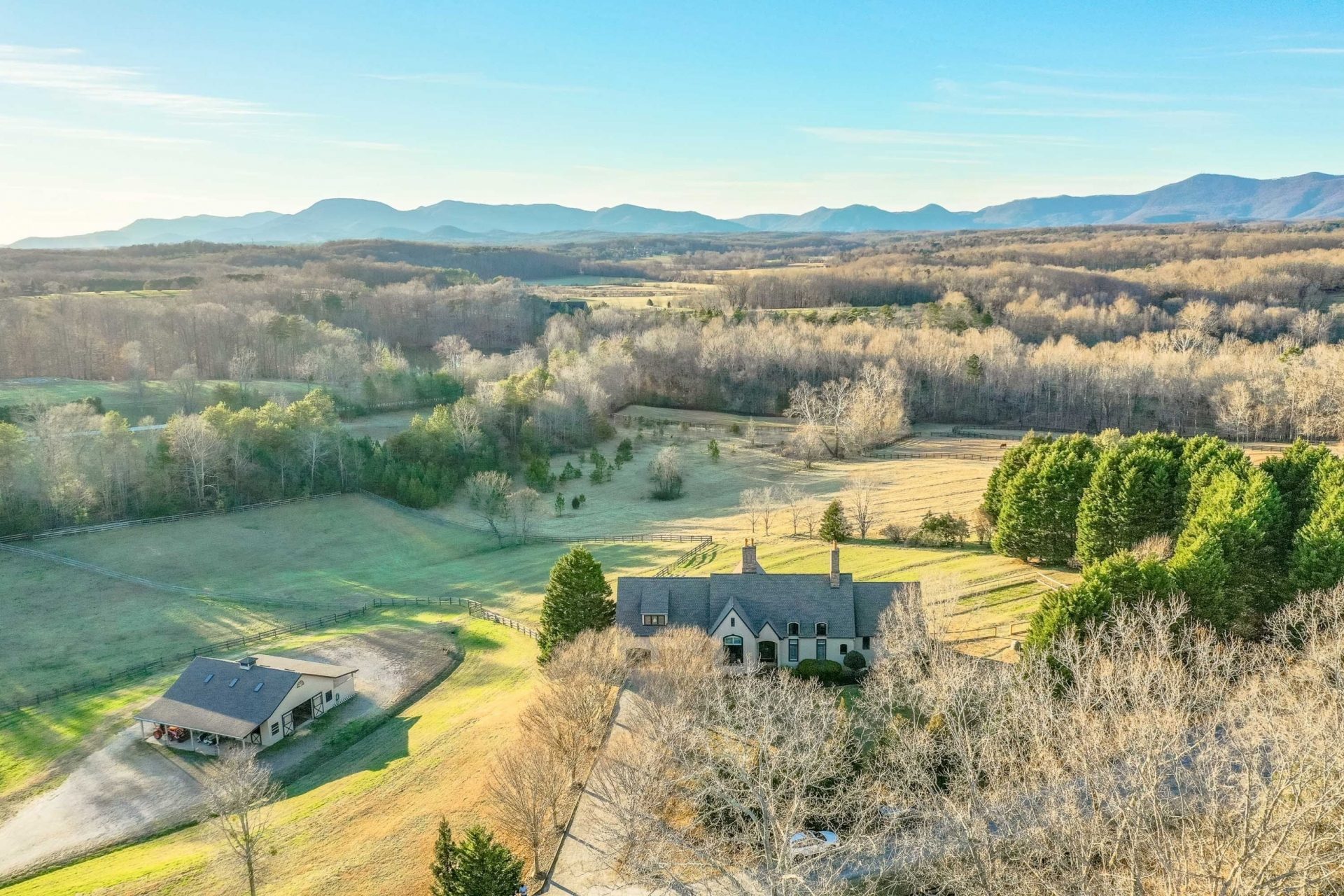 Sunset Mountain Farm:
Sunset Mountain Farm is a place that's just as pretty as its name. Westerly facing and somewhat elevated, the house overlooks board-fenced pastures and the barn. It revels in sunsets and the changeable mood of the mountains. The house is tall and anchored to the site by an earth-hued stucco finish. The earth-toned theme, enhanced by cherrywood floors, and enlivened by a vast array of windows, continues throughout the home. There are over 5,000 square feet of living area, in addition to a stalwart pavilion and extended ironwood deck.
$1,280,000
View Listing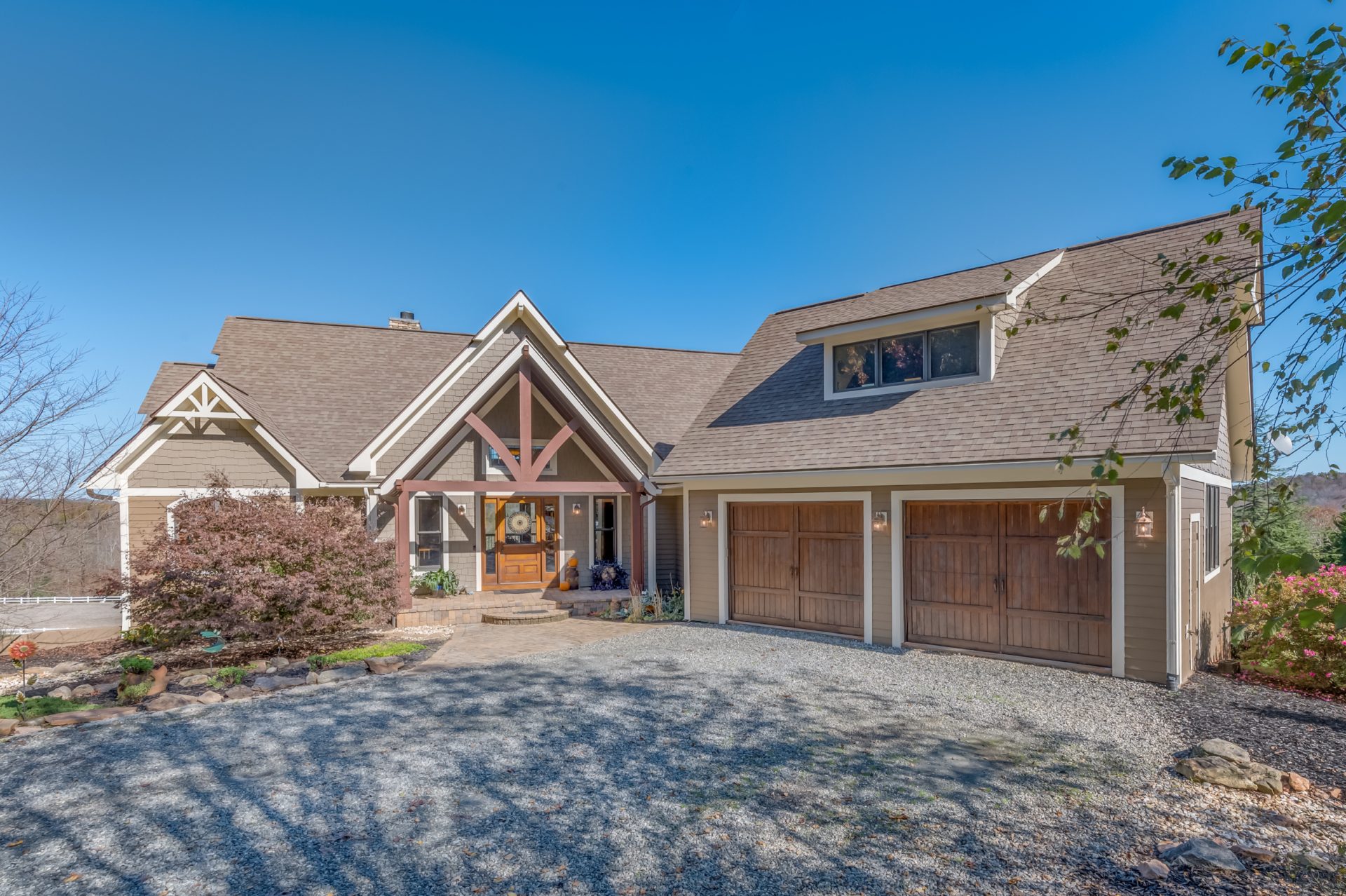 Wellspring Farm:
This is an exceptional equestrian property with an exquisitely crafted residence. It consists of 13.46 gently sloping acres, most of which are fenced paddocks with a run-in shelter, together with a 100×240 riding ring. The 63×39 stable is a center aisle, 6-stall affair, with a wash stall, tack room, feed room, hayloft, and a garage. It also includes a lovely apartment. There is also a 2647 square foot building that is presently used as a professional woodworking shop. The residence is located so that it overlooks the pastures and riding ring, with distant views.
$ 1,525,000
View Listing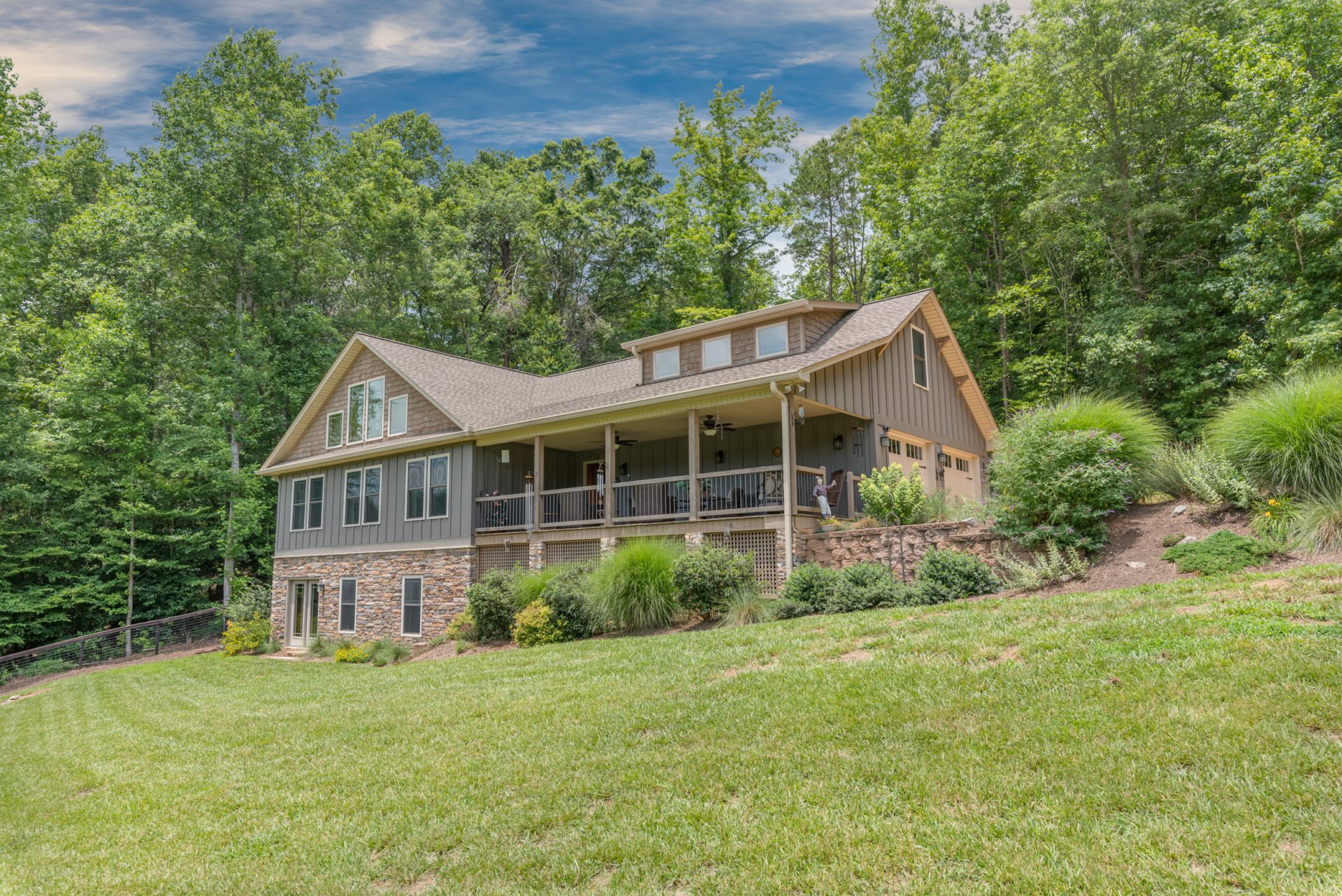 Under Contract: Cantabria Farm
This 9.6-acre equestrian property is notable for its convenient location, only a mile from I-26, Exit 1, gifting the added dimension of horse related business potential. All of the land is fenced and divided into four pastures, with the centerpiece being a 100 x 80 driving ring. The overall layout is highly organized, with functionality as well as aesthetics in mind. The 4-stall barn has all of the usual amenities, plus a drive-thru shed for truck and horse trailer parking; and a cozy, 628 sqft apartment. The 6-year-old 3100 sqft house is privately situated in the far corner, overlooking the property.
$799,000
View Listing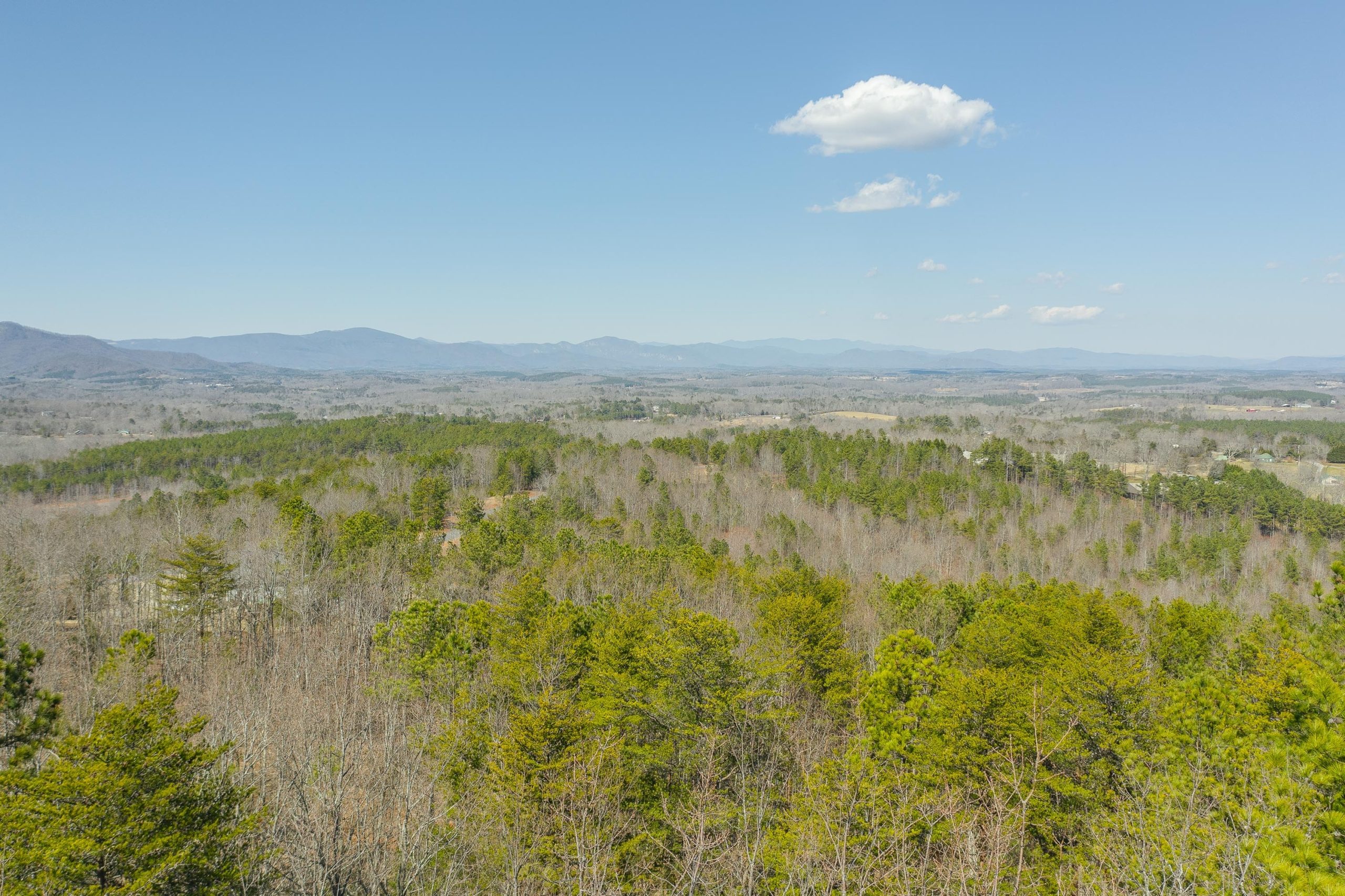 Mountain View Lot:
Prospect Point is one of the few gated communities in this area. All lots are large to ensure privacy and some elbowroom. The paved road is leading you gently up the mountain, ending up right at the lot that is located at the cul-de-sac. The mountain view is fantastic and with some selective clearing, it would be even more stunning. https://vimeo.com/517229283/f2f1cedbd9
View Listing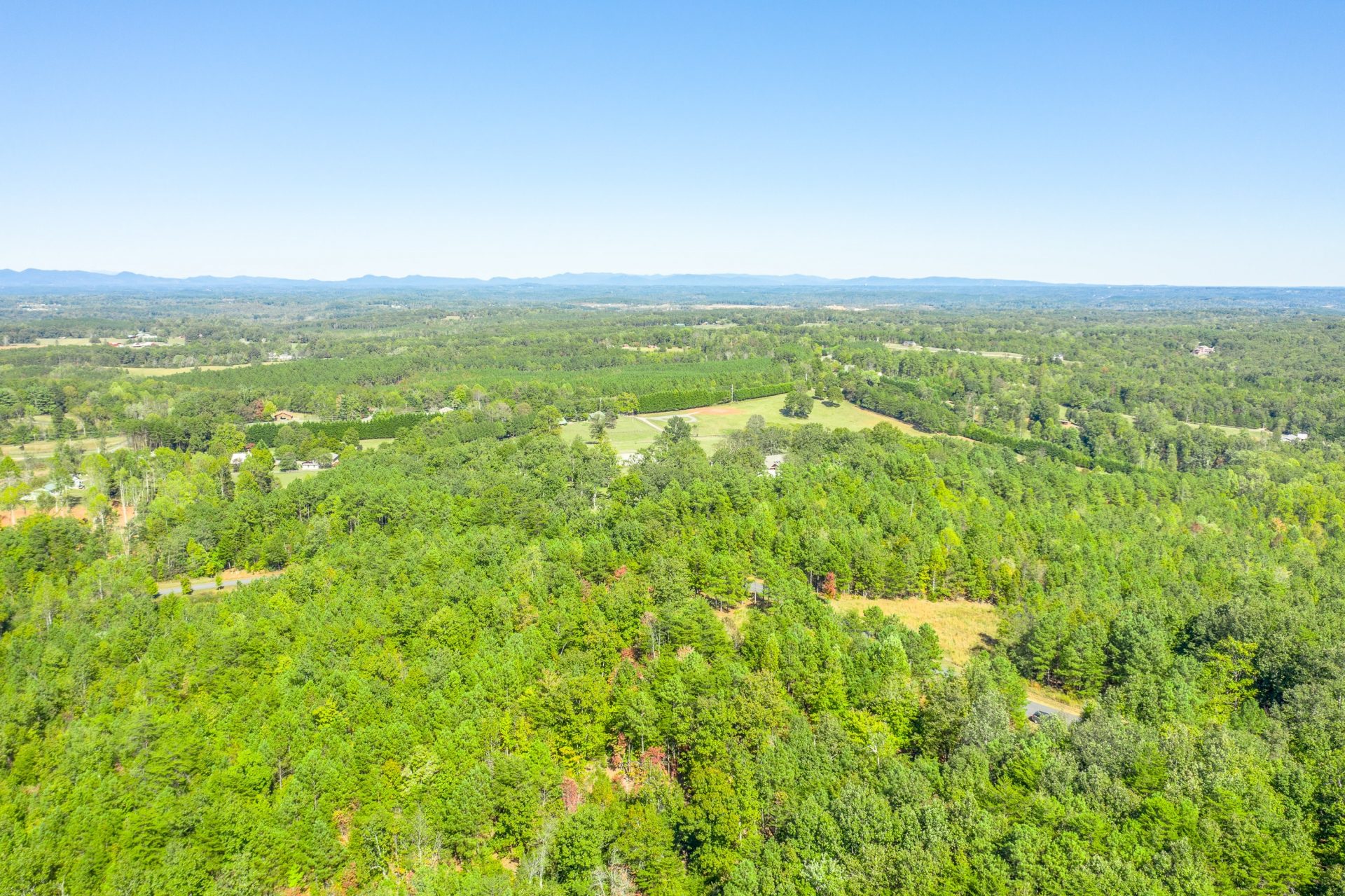 11.5 Acres – Lot 2 Prospect Point Drive
Year-round 180-degree mountain views: Located in Prospect Point, a high-end gated community, this 11-acres wooded property offers excellent mountain views. It is relatively level at its' building site and highest point. From there the land gently slopes away. The south-west orientation adds the additional dimension of sunsets bathing the mountains. In keeping with the low-density spirit of the development, Prospect Point consists of merely 14 lots with none being less than 10-acres in size. All utilities are underground: electrical, fiber optic cable, and natural gas. The roads are paved. At Prospect Point you may "tuck yourself away" and yet be close at hand with major highways and towns only minutes away.
$249,000
View Listing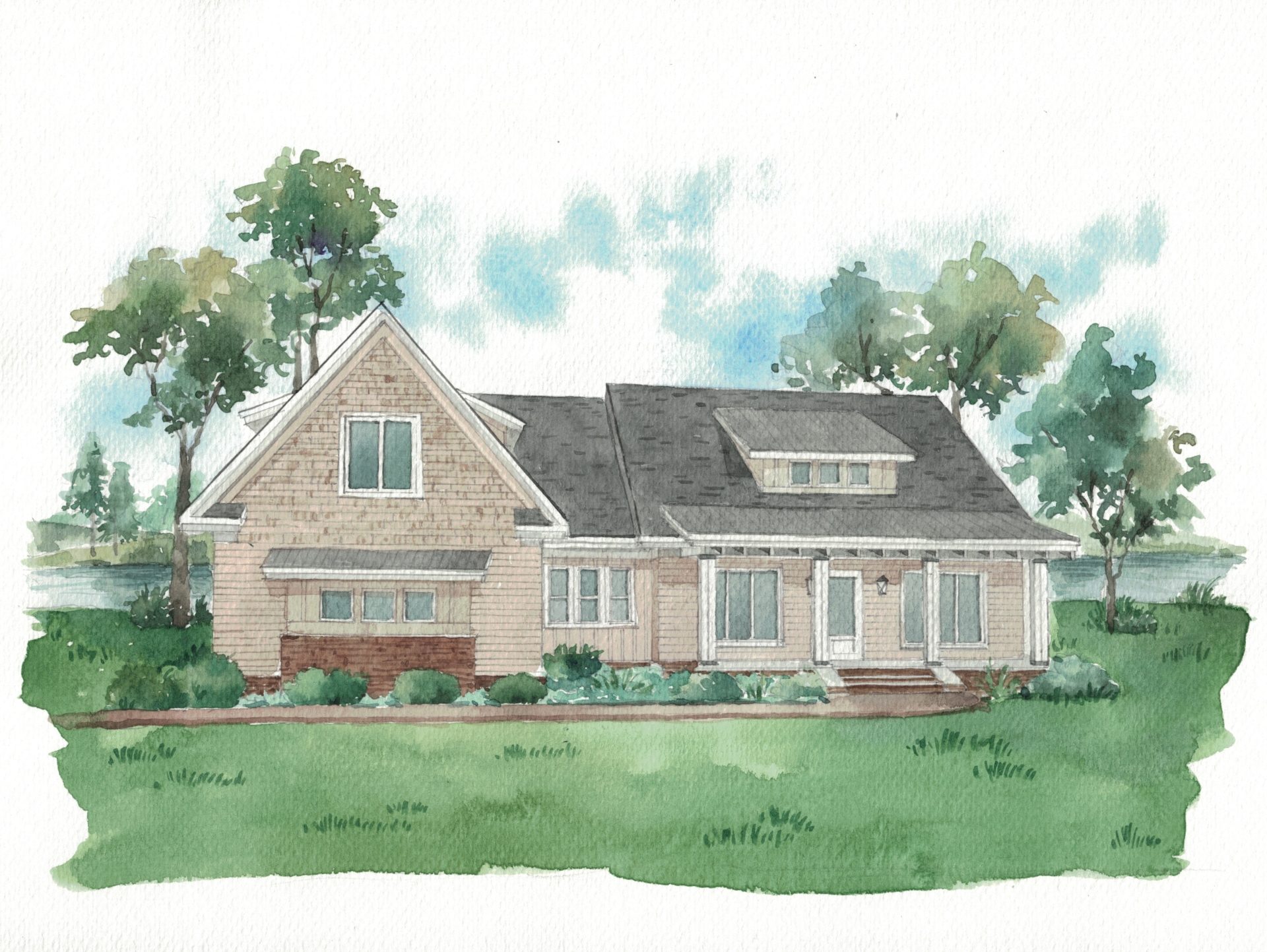 Under Contract: Derbyshire Lakefront, new construction
Derbyshire is an exclusive, gated, residential, and equestrian community, the centerpiece of which is a 33-acre lake. This high-end, professionally interior designed 3-bedroom, 4.5 baths, 3150 sqft. home is under construction on a premium 1.08-acre, southwest facing lot with 428 feet lake frontage. Modern farmhouse in style, the house is an open concept design that is functional and bright.
$785,000
View Listing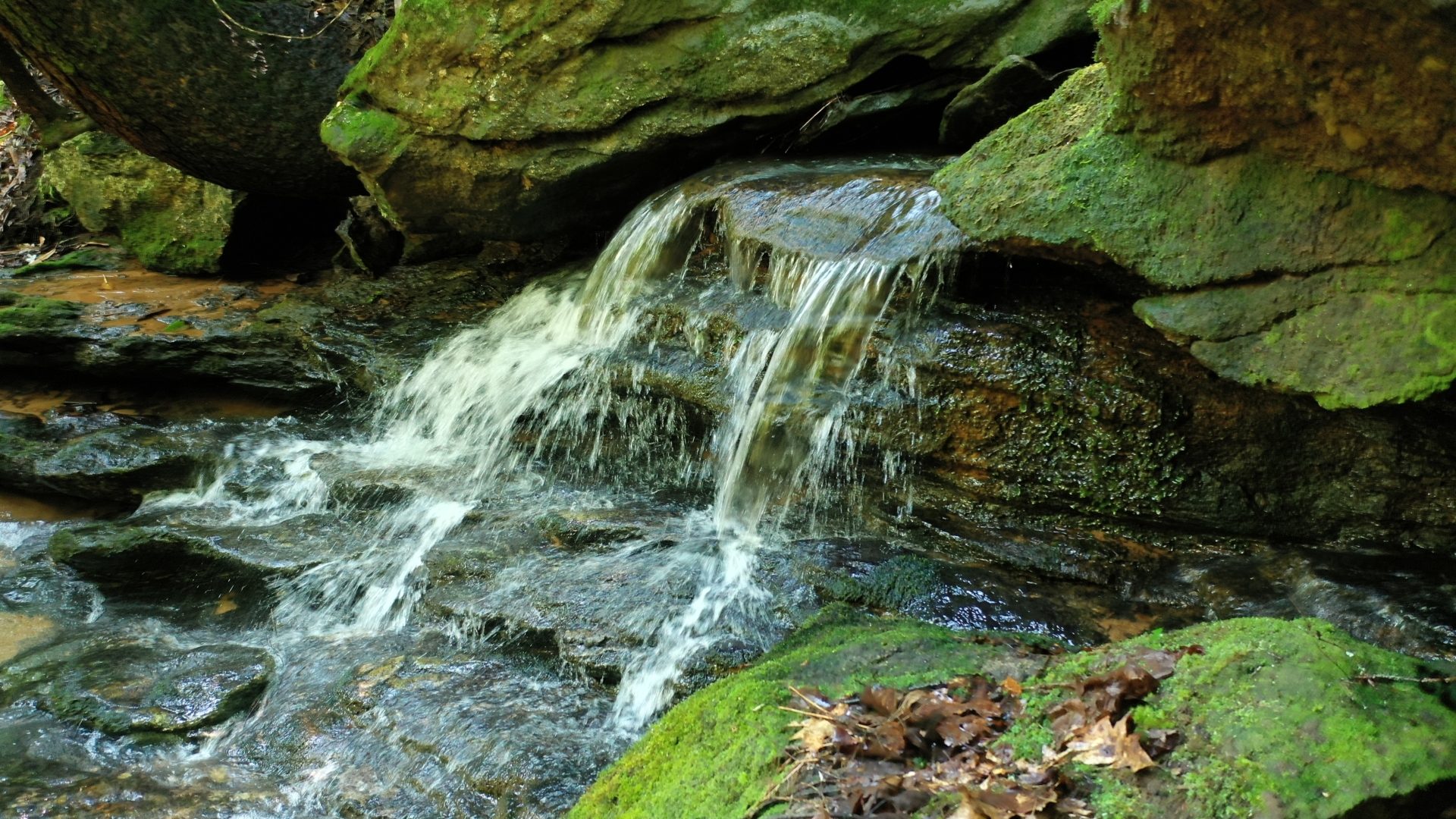 Under Contract: Lake Adger 15.4 acres with mountain views and waterfront
This 15-acre property is part of the beautiful Lake Adger development and includes a deeded marina slip and access to a residents-only, 13-mile hiking and equestrian trail system. The 348 ft. lakefront is located across the paved parkway where the Green River flows into Lake Adger. The eastern boundary is defined for about a third of a mile by a bold, spring-fed stream with 3 rather prominent cascades totaling around 40 feet of drop. A hiking trail parallels the stream and provides robust access throughout the property for approximately 2 miles. Lake Adger Parkway defines the western boundary and is also great for hiking. Served by a gated driveway, the premium building site with year-round mountain views is at the property's highest elevation. On a calm day, one can hear the sound of the cascading waters of the stream. There are two secondary building sites, each with its own attributes.
$199,000
View Listing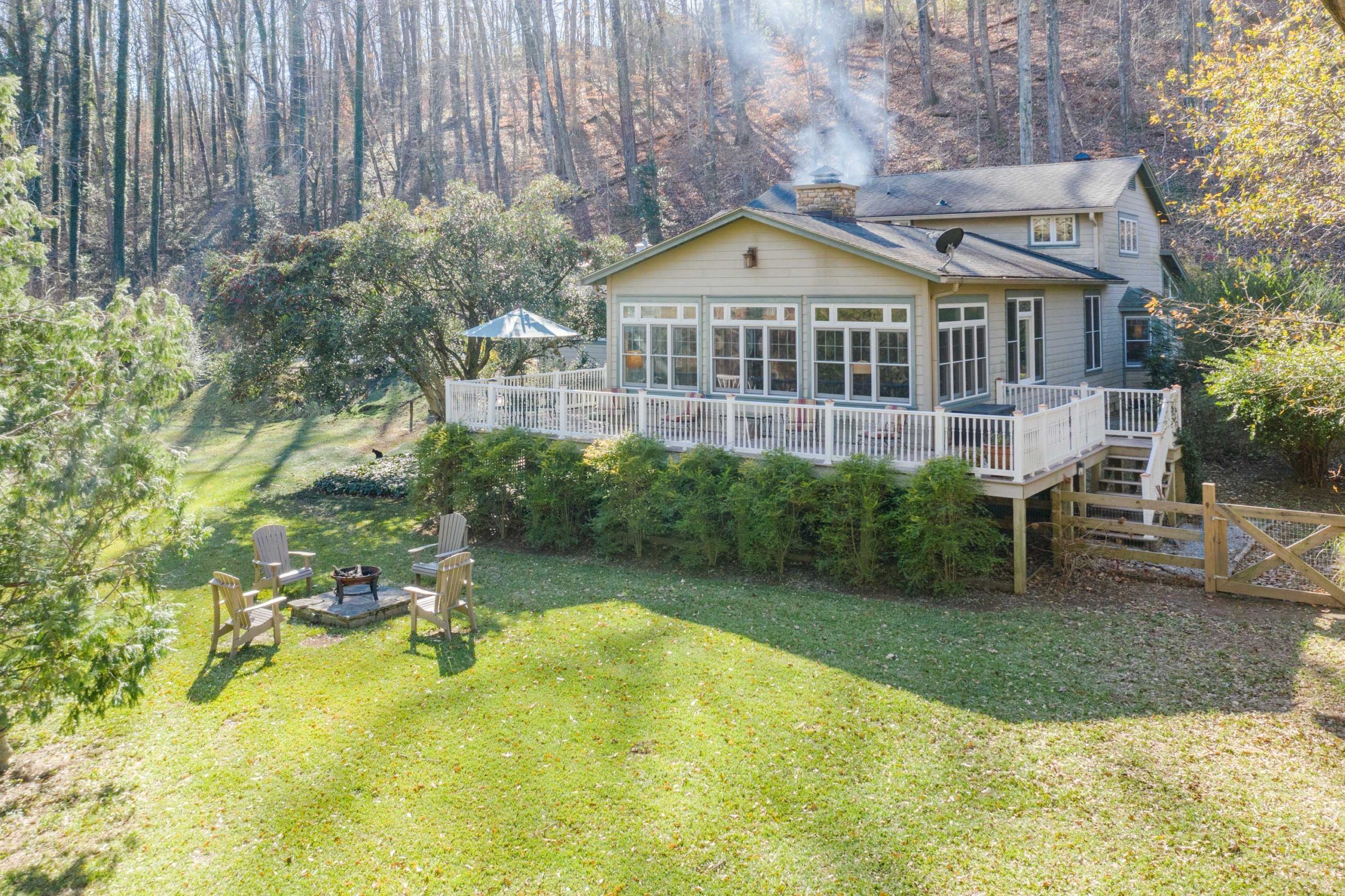 SOLD – Beautiful mountain home "Sycamore Run"
Turning off scenic Warrior Drive at Sycamore Run, one might wrinkle the brow a bit. Something's different! The driveway slopes to a lively, meandering stream spanned by a rustic bridge. Beyond that is a fanciful, multi-faceted house just visible within a sequestered setting on a slight knoll. Pass through the foyer and one is struck by a blast of pure elegance.
$849,000
View Listing