BARBARA CLAUSSEN | TONY WALTERS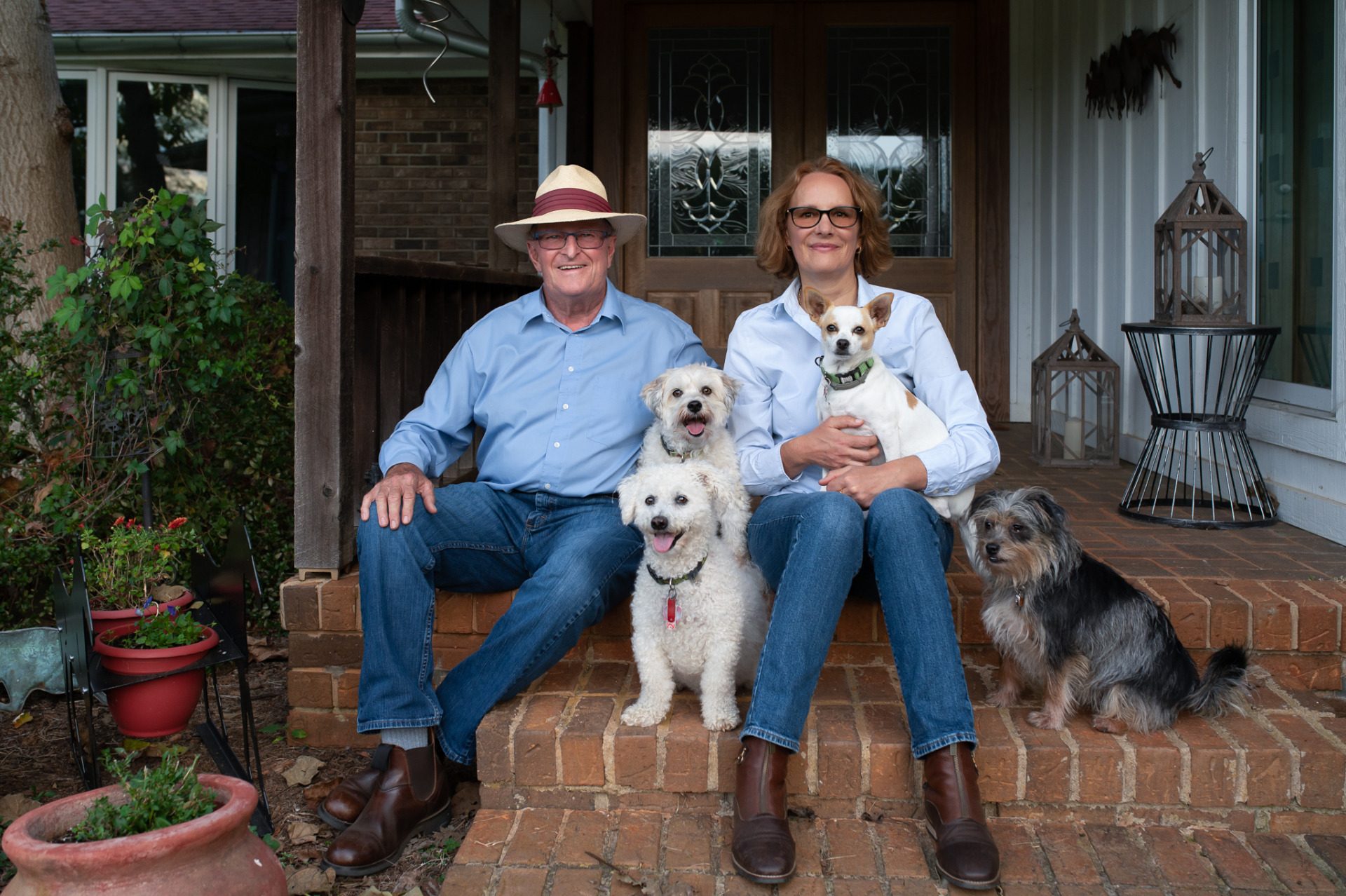 We are a husband and wife real estate team working together successfully for over 25 years. We are uncompromising in our pursuit of excellence and dedication to our clients. We will work together with you in managing the marketing of your property or helping to locate a sweet spot to carry out your lives and find as much happiness in Polk County, NC, as we did.
Tryon, Columbus, Landrum, and Campobello are the prettiest little towns in and around Polk County, NC, with the friendliest, animal-loving people. For horse enthusiasts, several riding trail systems are unique and one of a kind in North America: CETA, FETA, NPA, and several smaller organizations provide groomed trails for landowners and people living in the area for a small fee each year.
Having lived in three countries and experienced many different cultures and areas, Polk County, NC, is the best place in the world. You can find properties in every price range, from small cabins in the woods with a waterfall next to them to large horse farms and estates. If you are looking for an investment property to gain from the impact the Tryon International Equestrian Center will have over time, we are the realtors to talk to. Having renovated and sold many houses and developed land holdings for clients, we have a vision for the future and lots of experience. There is no property too small or too large for us. Please call us; we are happy to meet you over coffee to discuss your needs and ideas.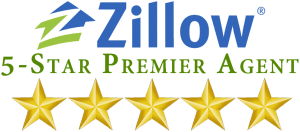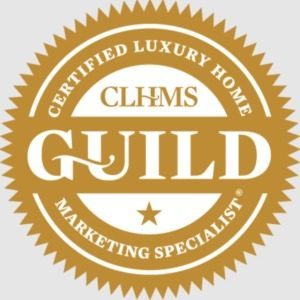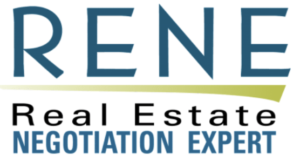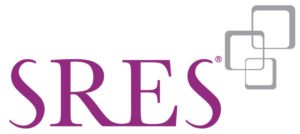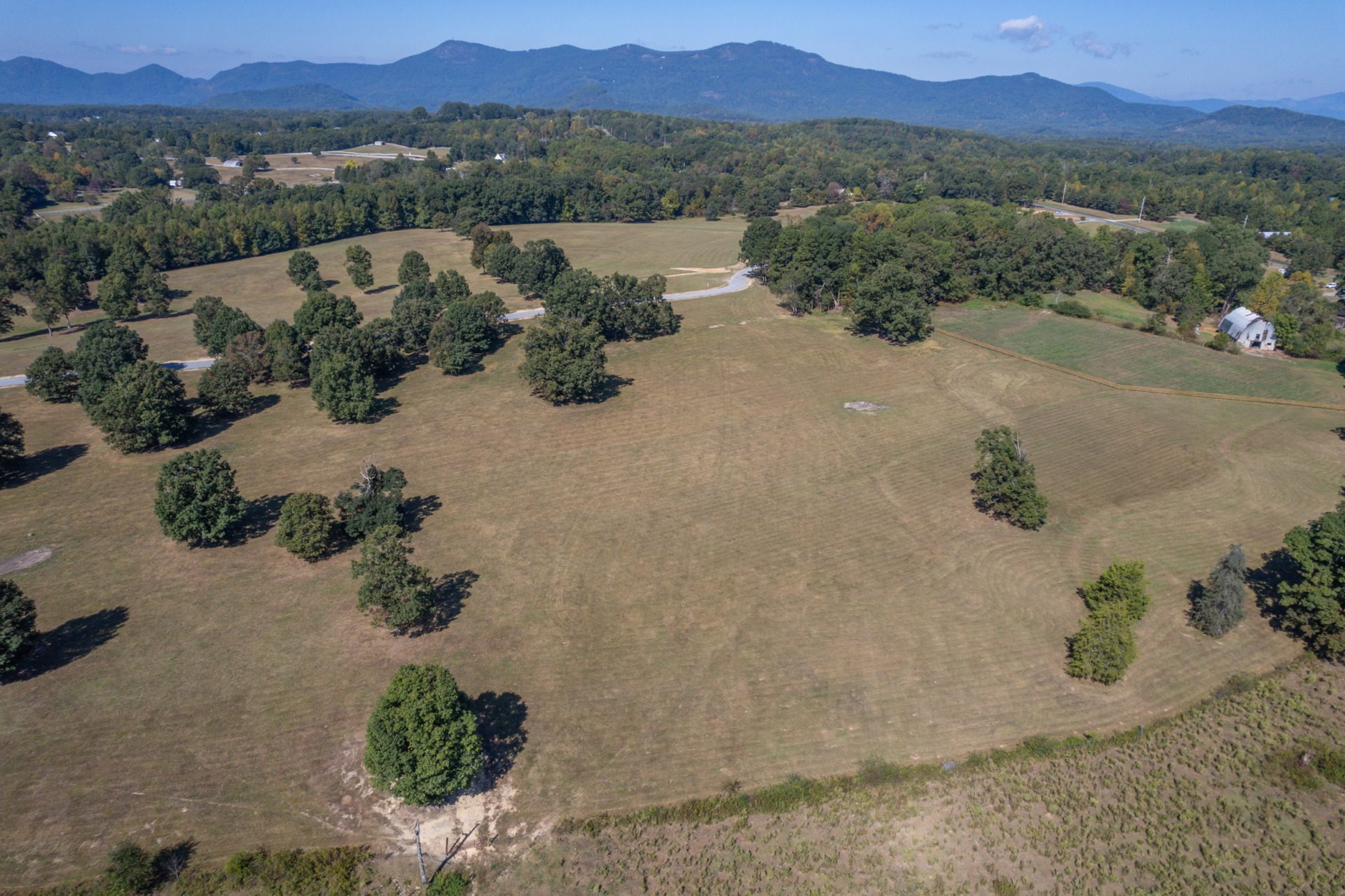 405 Mountain Meadows Lane, gated horse community lot with views
Mountain Views! Mountain Meadows is a newly created gated community in the heart of Tryon Horse Country with nearby FETA trails. It is designed for equestrians but equally suited for anyone who wants some elbow room. Lot 6 is located at the end of a cul-de-sac and features 10.07 acres of gently sloping grassland and shade trees, perfect for horses. There is a stream at the back of the property that runs throughout the year.
$395,000
View Listing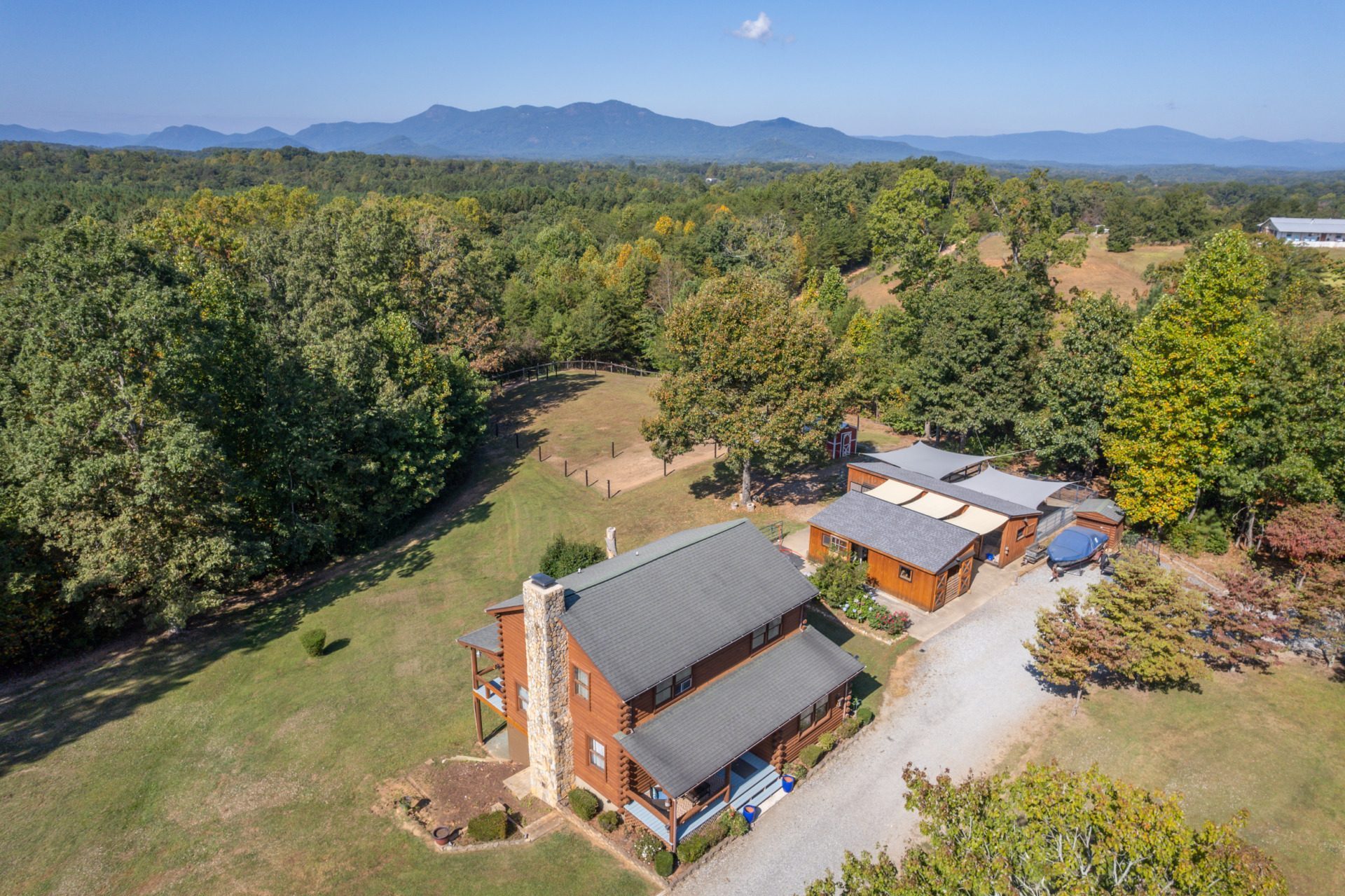 CETA trail, 3-stall barn and a welcoming home!
Saddle up and ride for miles on the CETA trail system from this lovely 6.54-acre equestrian property. Amenities include an 80×130-foot riding ring constructed with sound footing and good drainage. The complete perimeter of the acreage is fenced and includes a security gate. The land is mainly cleared and gently rolling. The barn arrangement consists of three side-by-side, 12×12 rubber-matted box stalls with turnouts facing a separate building with a tack room and hay storage.
$695,000
View Listing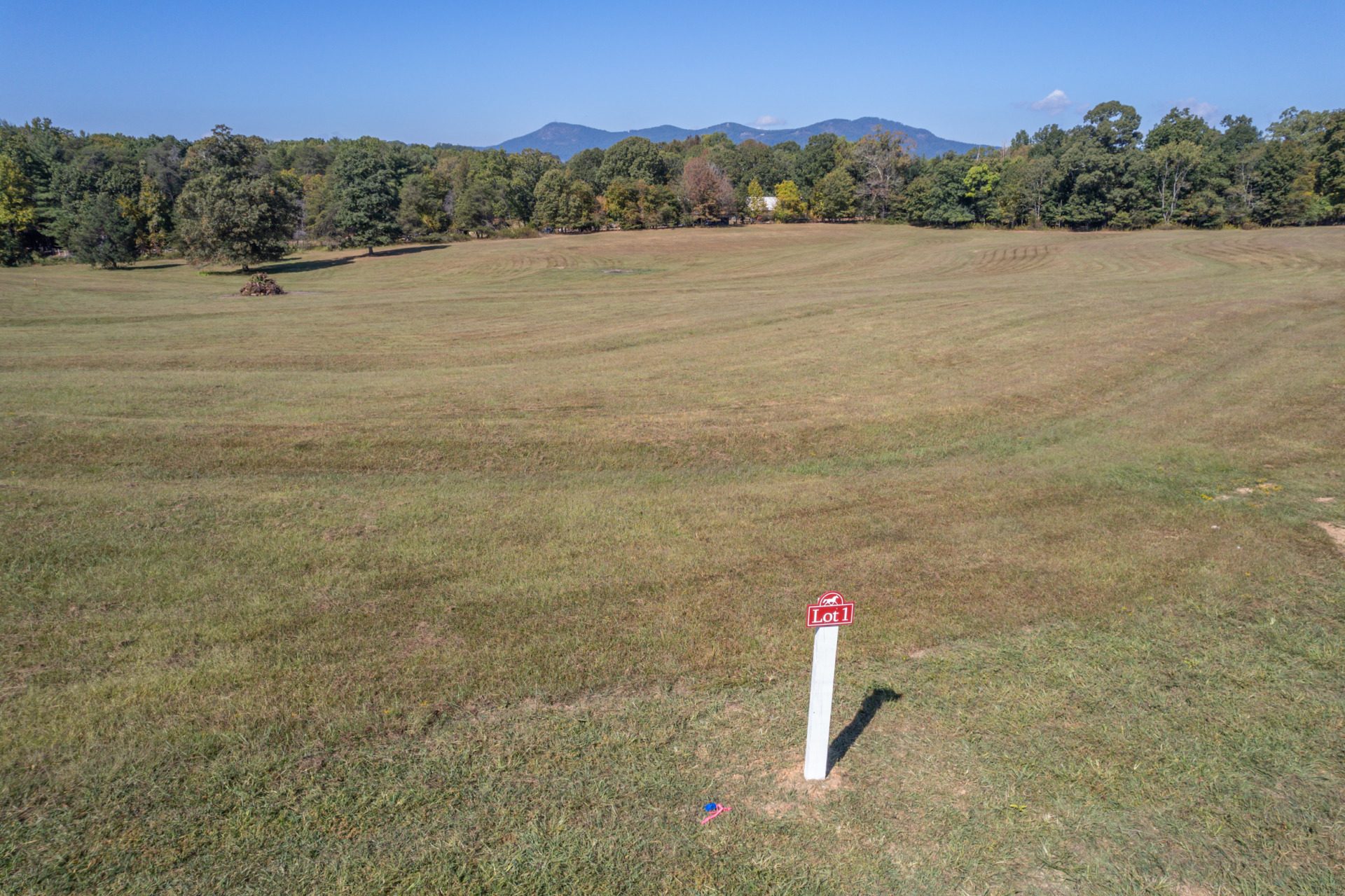 Gated Equestrian community with mountain views, 62 Mountain Meadows Lane!
Mountain Views! Mountain Meadows is a newly created gated community in the heart of Tryon Horse Country with nearby FETA trails. It is designed for equestrians but equally suited for anyone who wants some elbow room. Lot 1, with a big mountain view, is 10.97 acres of gently sloping grassland and a corner of shade trees for horses. There are only seven lots in total, each roughly 10 acres, with about 2 miles of walking and riding trails within the development. It is handsomely gated to minimize traffic and enhance security.
$355,000
View Listing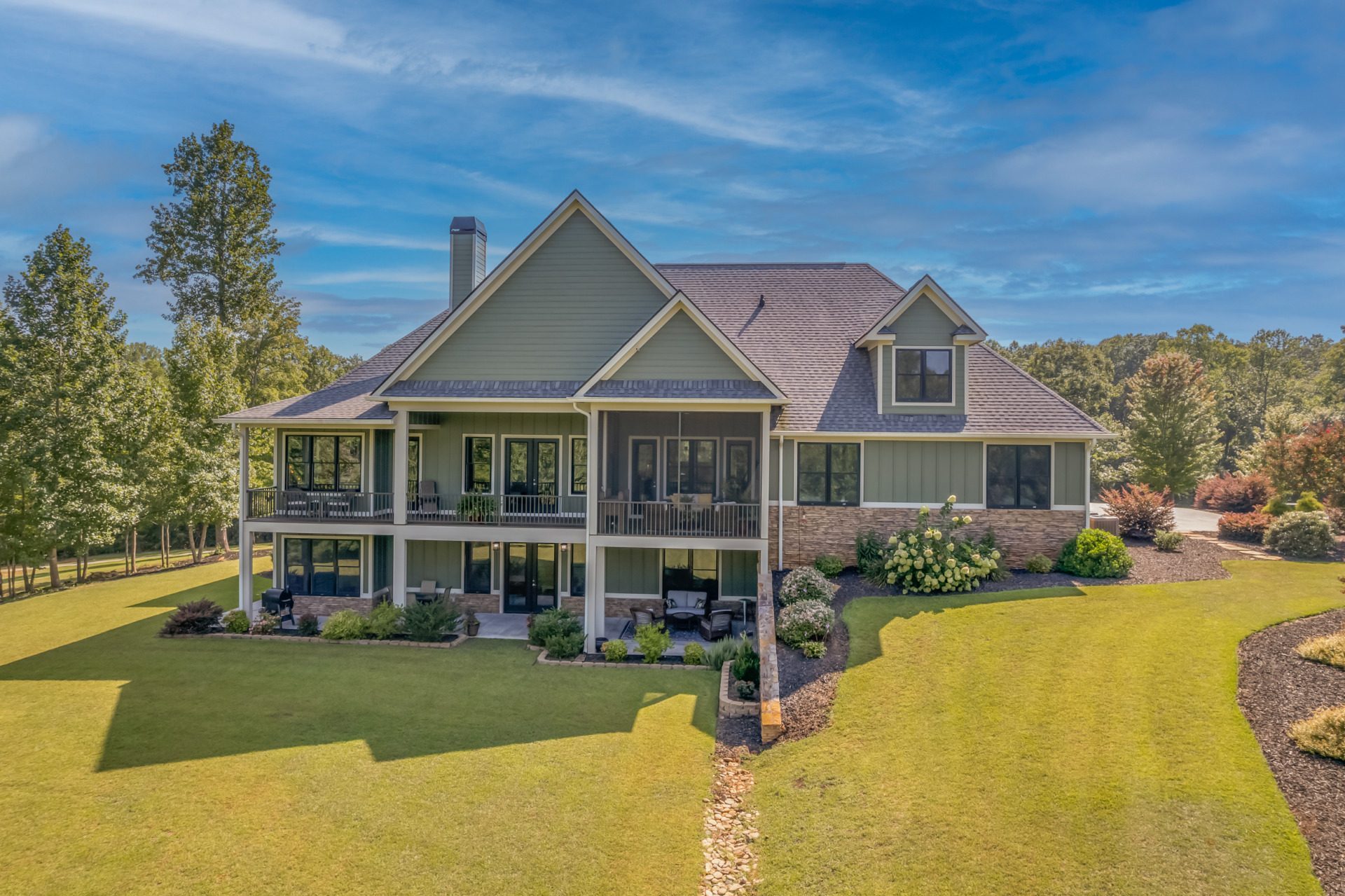 Luxurious lakeview home in Derbyshire
Derbyshire is a gated equestrian community, but you don't have to have horses to enjoy the benefits of living here. It's a tranquil, safe place for retirement or to raise a family. The community is low-density, and the streets are paved. Shared by all residents, the centerpiece is a 33-acre lake. This three-year-old 5,314 sqft., 5-bedroom custom-built home sits on an elevated 1.27-acre lot overlooking the lake. The main level consists of 2,679 sqft of superior craftsmanship and finishes of the highest quality.
$1,775,000
View Listing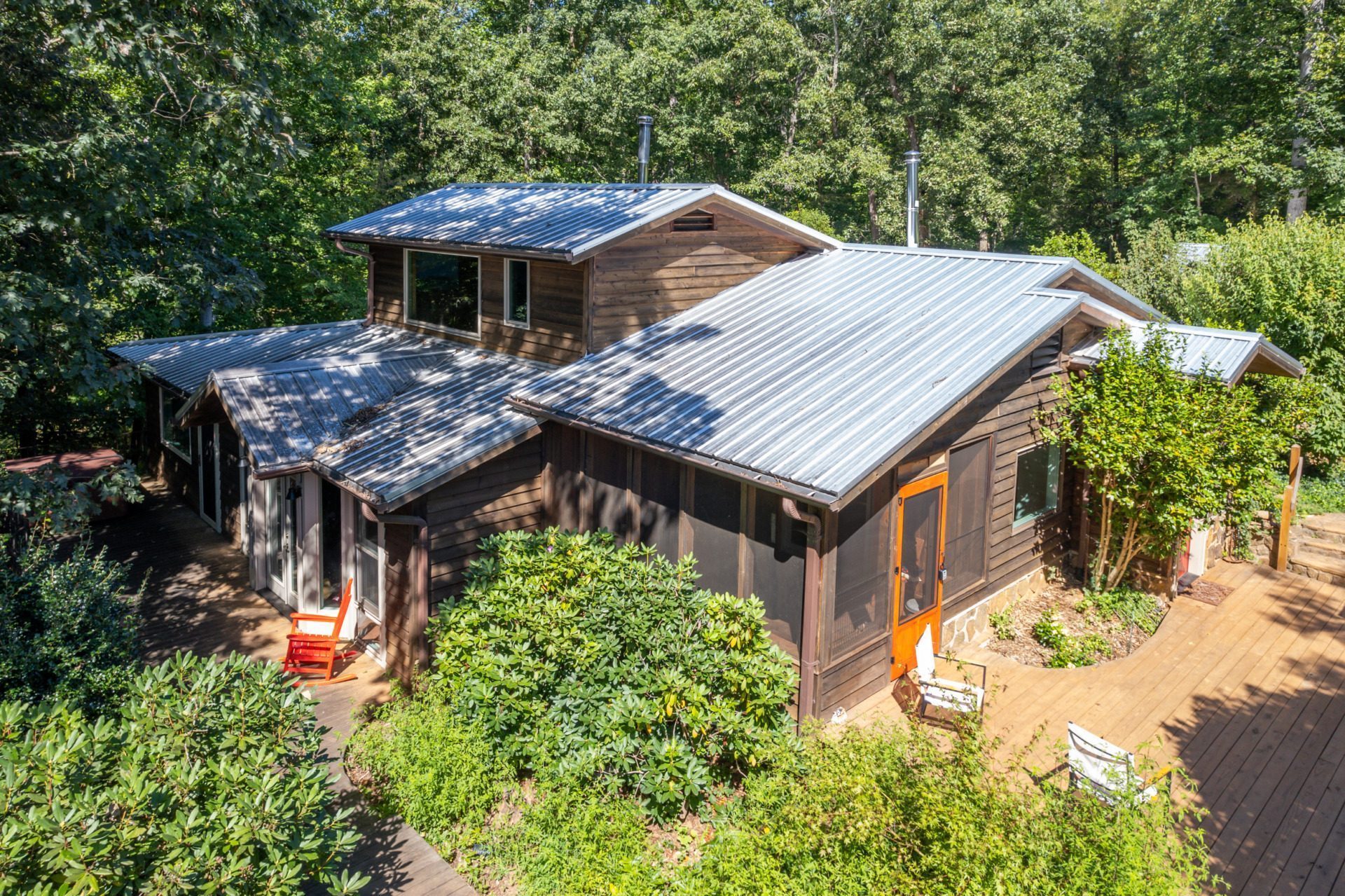 Peace and nature: 9.21 acre farm with energy efficient home
Once in a while, one may chance upon a place that entreats you to stay. This wonderful, somewhat eccentric home is snug within its 9.2 acres of mixed woodland and pasture. The 2,224 square feet of living space are divided between three slightly different levels as though the house grew from the gentle lay of the land. Generous outdoor living spaces embrace it. The interior has an earthy ambiance complimented by a combination of cork, wood, and brick floors and some whimsical accents.
$675,000
View Listing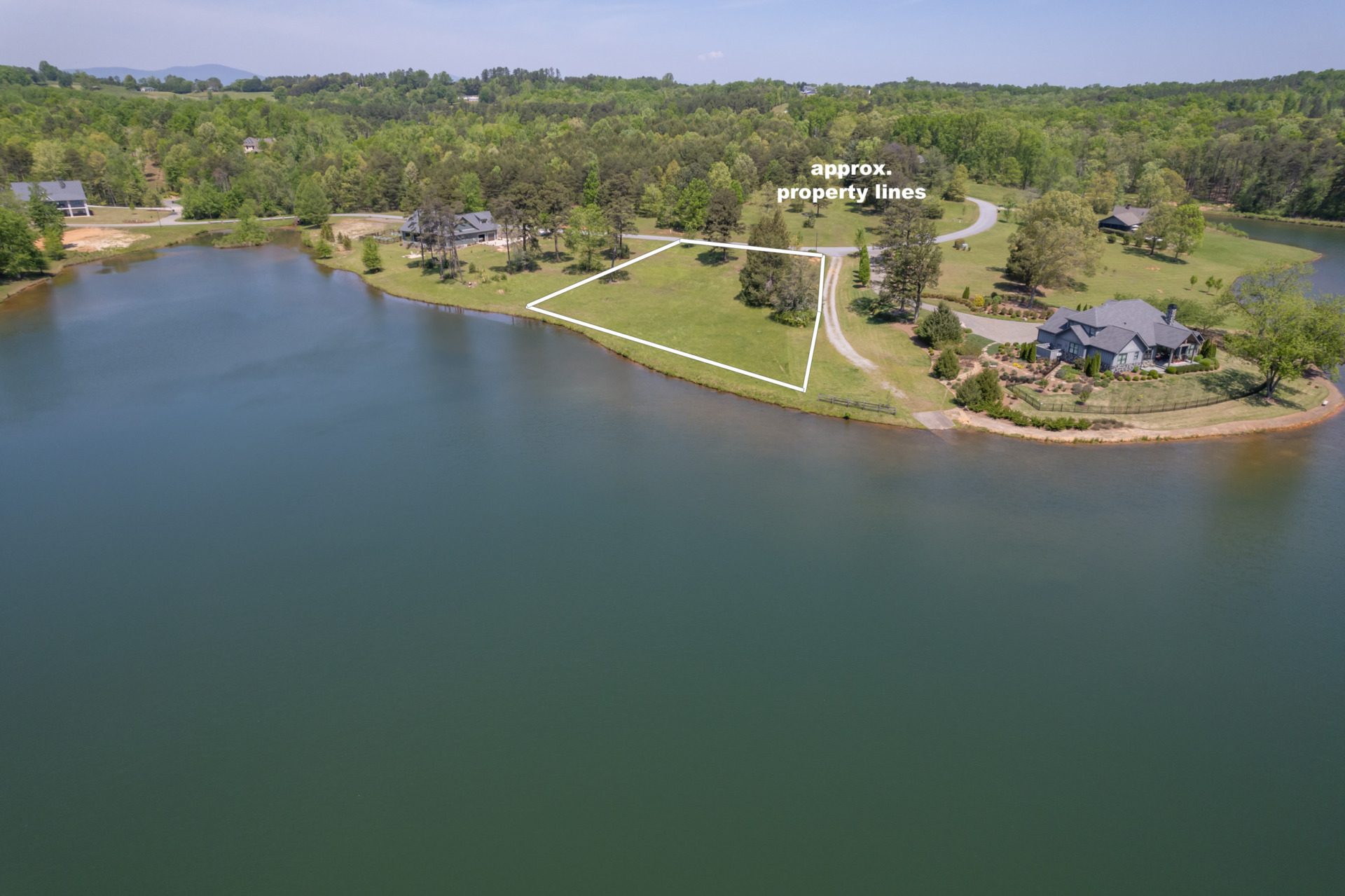 Lakefront Lot in Derbyshire
Lakefront homesite available in exclusive Derbyshire! Be part of Derbyshire, a beautifully planned, gated, secure, family-friendly, equestrian community. The centerpiece is a 33-acre lake where one can fish, swim, and kayak.
$229,000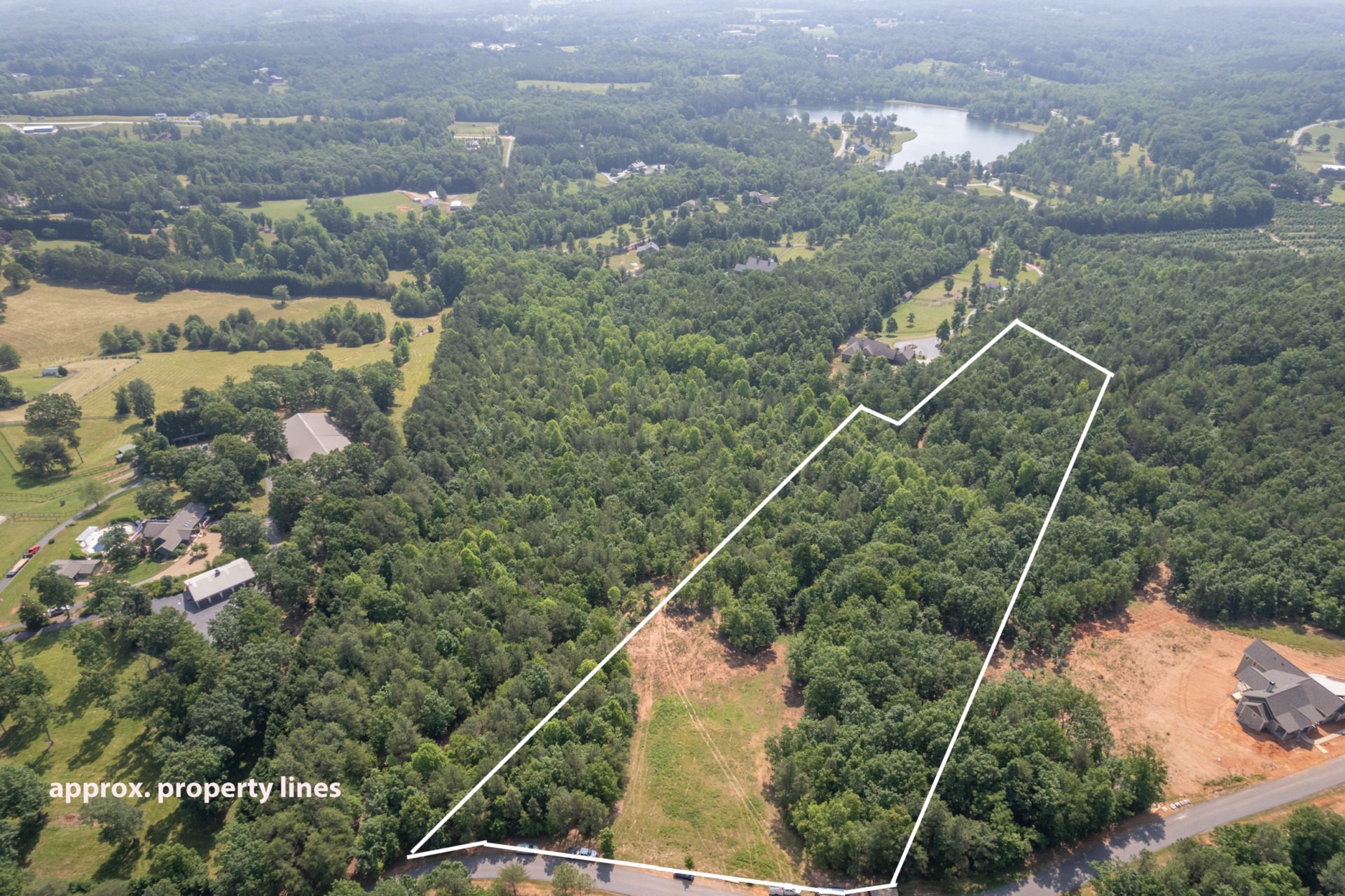 Long-Range View, 10 acres in exclusive gated community
Incredible long-range views! Prospect Point is one of the few high-end gated communities in Polk County. All lots are 10+ acres to ensure privacy and elbow room. The paved road leads you gently up the mountain. The south-east views are fantastic, and the building site is already cleared. The topography lends itself to a walk-out lower level.
$315,000
View Listing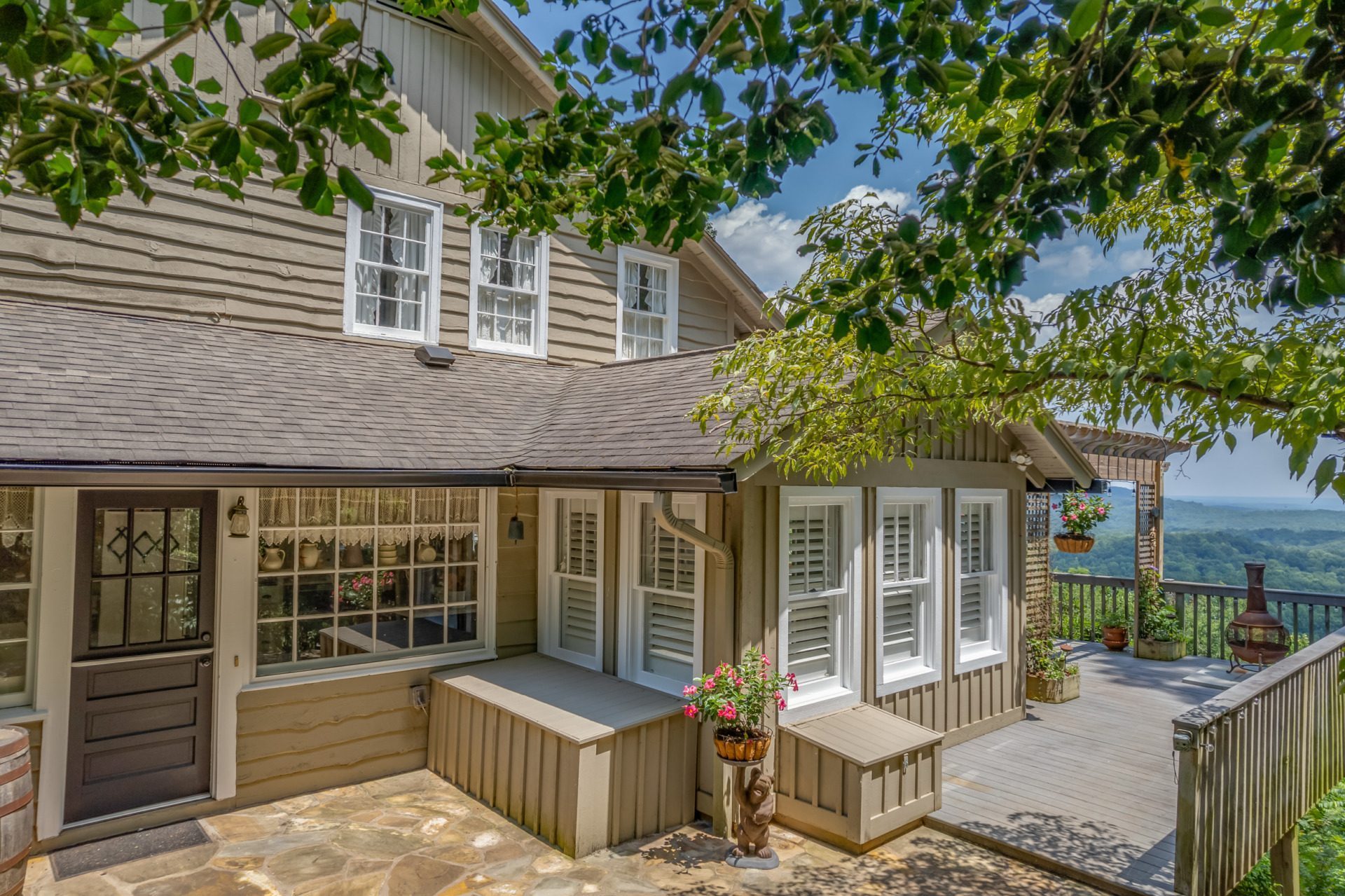 Sold: Tryon Gillette Woods with mountain views
'Birdhouse', is a fanciful, multi-faceted cottage sequestered within a lush mountain setting of stone walls, with meandering walkways, abundant flowers, and native shrubbery. Lofty hardwoods provide a canopy of privacy on three sides of the site, with an expansive panorama unfolding to the south. A sanctuary where birds are catered to, and folks are pampered. Now, that's all delightful, but pass through the cozy foyer, and one is struck by sunshine and elegance. The space is open but defined by a clever combination of country-cottage-casual enriched by a good dose of sophistication.
$895,000
View Listing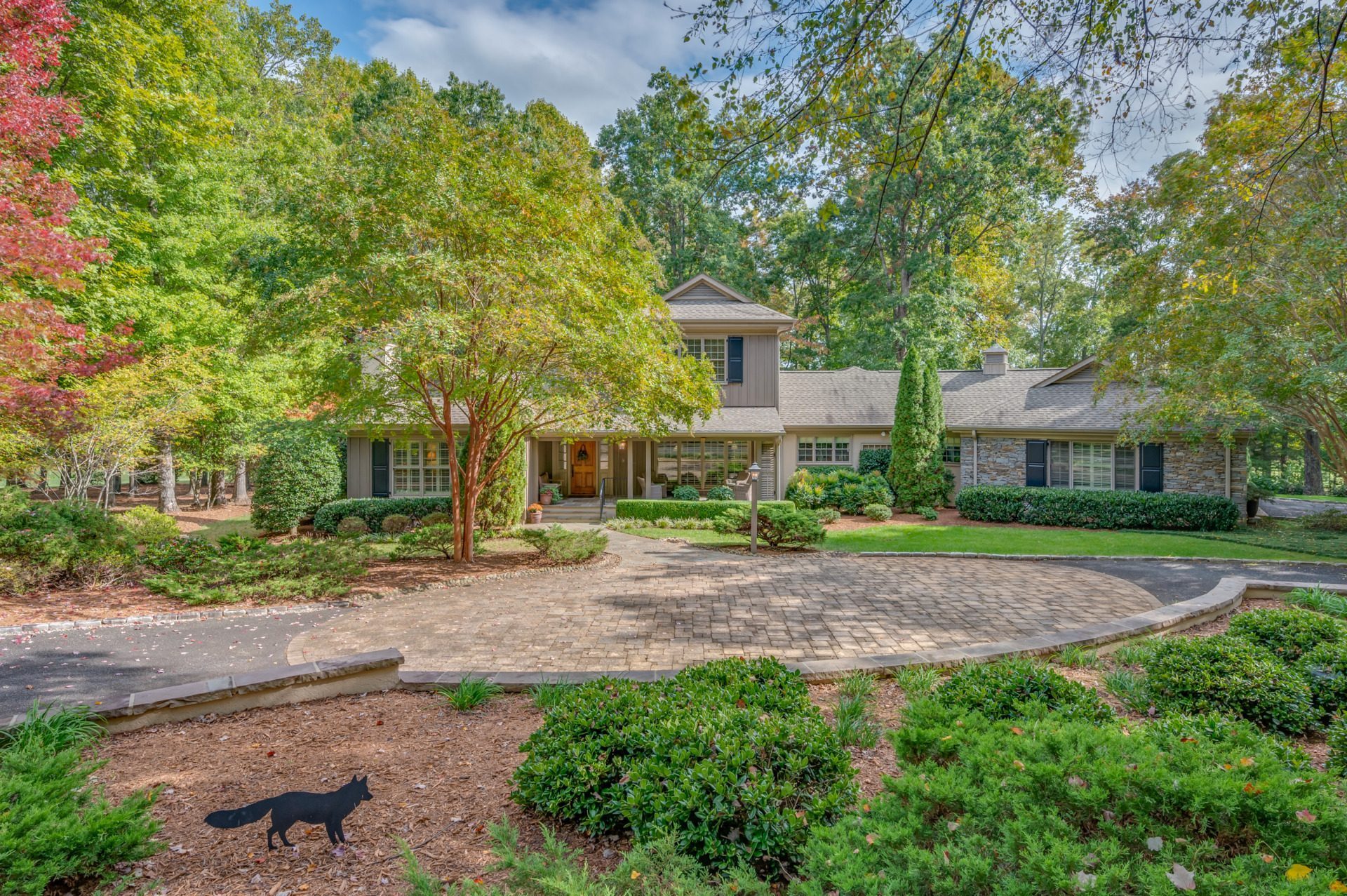 Sold: Spectacular Home on 31 Acres
This beautiful home was built with exceptional quality. It would be perfect for anyone who loves horses and outdoor activities. This property boasts 31 acres of lush pastureland, ideal for grazing horses. The home is also impressive, with top-of-the-line finishes and plenty of space for entertaining guests. The antique pine flooring and the beams are from an old Dan River cotton mill from 1880.
$2,000,000
View Listing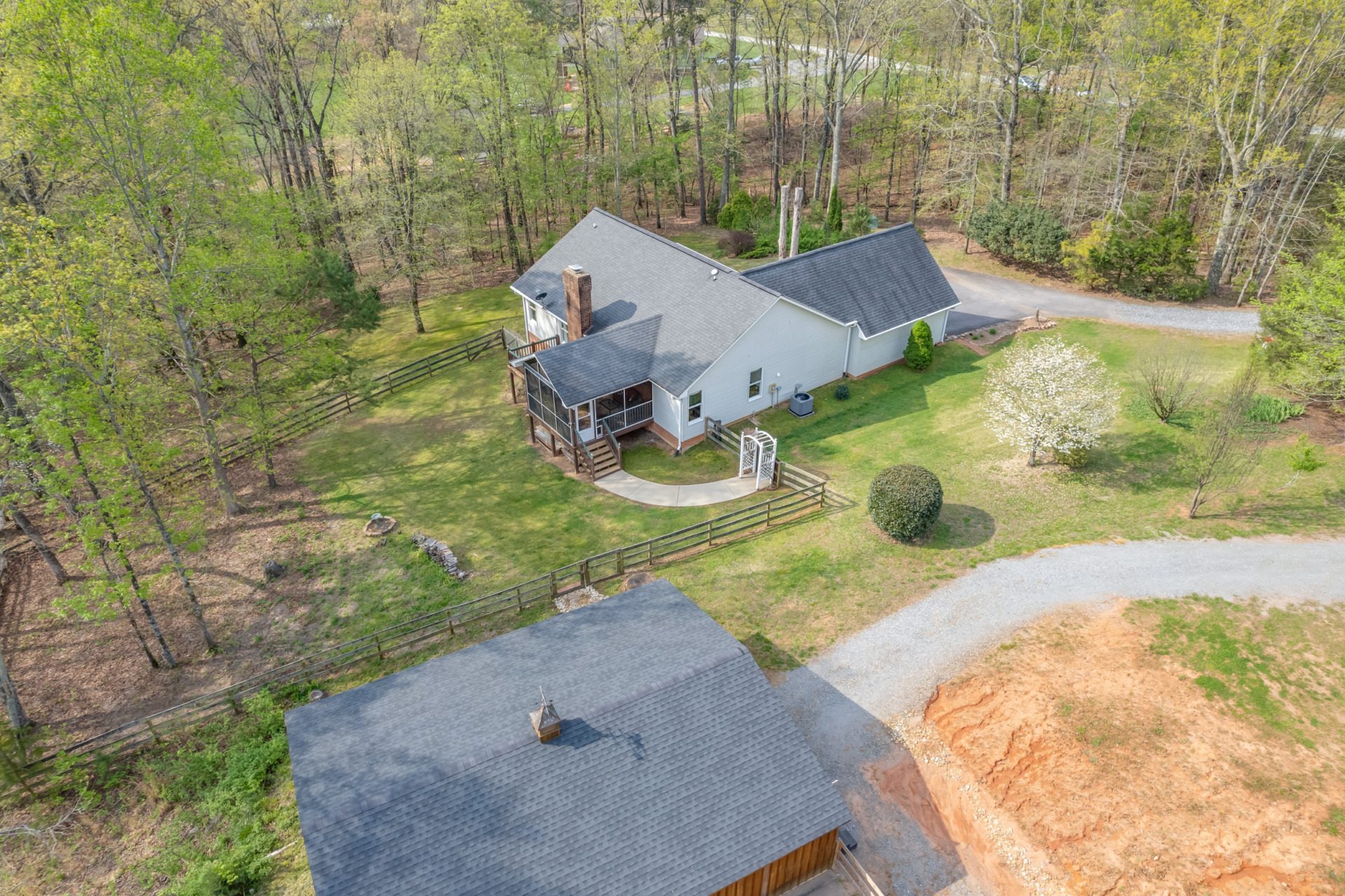 Sold: Two-horse-family Farmette
Saddle up at this perfect two-horse-family farmette! On the equestrian side of things is access to the marvelous CETA trail system, a 2-stall barn, two run-in shelters, and 6.9 acres, of which 2-1/2 are 3-board fenced pastures. The barn has 12 x 12 stalls, a tack room, a feed room, a wash stall, and hay storage. On the people's side is a lovely 2530 square foot, excellently maintained home.
$775,000
View Listing